Varqa Buehrer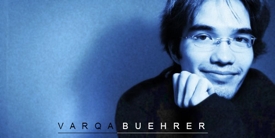 Varqa grew up in a remote town on an island called Taiwan, and as customary of the local culture he was "whipped" into becoming a piano player. However, despite the threat of a stick, he has always felt the urge to add or change notes on the existing pages of music. After being disowned by most of the piano teachers in town for his inability to stay within the confine of their rules (seven to be accurate), he discovered that he could play the piano, clarinet and violin without having to follow notes on a page. Instead he stretched his fingers and played beyond what is taught in order to imitate some of his favorite music~ the music of the films.
And so that is how Varqa Buehrer discovered composition. When he heard about the contest to be judged by Hans Zimmer and Pharrell Williams, Varqa approached the project as he always does: with the humility of an underdog and the tenacious skill of a battle tested veteran. He set his 'rejam' before them and won first place in the competition. They said he demonstrated, "the depth of artistic expression that [they] were seeking."
Varqa has already scored a number of short films, a couple of feature length projects, and advertisements for large corporations including New Balance. His work on the 40 minute internet film, FreakOut has been heard 4.7 million times. His music on the short film Everybody Loves Mandy, has had more than 1.4 million views
It wasn't long before his desire to elevate this craft couldn't be quenched in the small town on that island, and he decided to shoot for the best. Now as part of the prestigious Scoring for Motion Picture and TV program at USC, he is eager to work with filmmakers in exploring, experimenting and creating "sounds" that suit the film.
His current favorite quote -- "You are not a film composer, you are a dramatist." --