Joe Shirley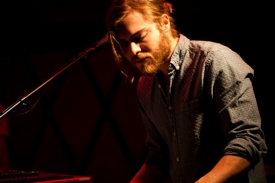 Joe Shirley is a composer from the southern United States, born in Jackson Mississippi and finding his musical voice in the city of New Orleans Louisiana. A composer of many different styles of music, and a proficient keyboardist, he immersed himself into the eclectic New Orleans scene, scoring films during the daytime and playing jazz, rock, and pop gigs at night. He earned his Bachelor's Degree from Loyola New Orleans in Music Composition (classical/contemporary) with an emphasis in Piano.
He started a music scoring studio with another composer that was active in scoring independent films, documentaries, TV, commercials and webisodes. To date, Shirley has written music for a wide array of projects, and his work can found on productions for: History Channel, MSG Network NY, SyFy, Spike DDB NY, XM Sirius Radio, Institute for Humane Studies, YesMen Corporation, MEGA Media, Storyville Prod., and Louisiana Tourism. Shirley has assisted, orchestrated, arranged, and copied for other composers in New Orleans, and has learned a great deal from working under them, cherishing the time and mentorship.
Passionate about writing all types of music, Shirley has written in many styles and appreciates them all. Orchestral, Pop, Indie, Rock and Electronic are all musical spheres he's explored, and he takes pride in aesthetically matching whatever the project at hand calls for.