Ilya Truskovskiy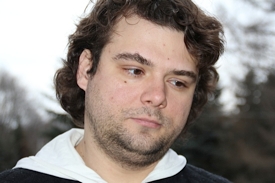 Ilya's experience is constantly influenced by two worlds - the classical culture and the modern electronics and rhythmic domains. This helps him to create new solutions in both musical and sound engineering realms.
Before USC Ilya has been working for 8 years as a film composer and a sound producer in Moscow, Russia with many producers and directors, such as Andrei Konchalovsky, Nikita Mikhalkov, Andrei Zvyagintsev and others.
Ilya started his music career in 2000. Upon arriving to Moscow along with rigorous studying of sound engineering Ilya has founded an electronic music label called "Deja vu records" which later has been awarded as "The best electronic label of 2004" in Russia. During that period Ilya has had an opportunity to collaborate with some of the best electronic musicians and DJs of that time. One of the main goals of his label was a syncretism of electronic music elements, classical music traits and ethnic music traditions in one sound. As a result of Ilya label's work it has received nation-wide recognition among the best Djs and music producers of Russia as one of the most influential of his time.
In 2005 he has graduated from one of the most prestigious music academies of Russia: The Gnessin's Russian Music Academy in Moscow as classically trained pianist and a sound engineer.
In 2006 Ilya has left his music label and has founded yet another company, PostProductionGroup, specializing in providing complete spectrum of post production sounds services for film, TV and video games.