Brian Cho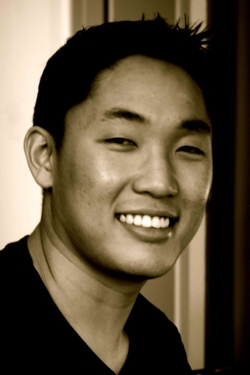 Brian was born and raised in the San Fernando Valley and began taking piano lessons at an early age. After winning an arts competition in high school for best original composition, he began to develop an interest for composing music. Brian went to study at the University of California, Berkeley where he received his B.A. in Music Composition and English Literature.
After college, Brian moved down to L.A. to pursue a career in film scoring and started writing music for various YouTube channels at Maker Studios. He then went on to score his first documentary through the Cultural Landscape Foundation and has written original music on well known landscape architects: Shlomo Aronson, Joseph Yamada, Laurie Olin and Richard Haag.
In 2013, Brian wrote music for the short film, "Sugar," (directed by Jasmine Johnson), which was a finalist in Ron Howard's Project IMAGINAT10N film contest. It has premiered at the New Jersey Film Festival, the Los Angeles Women's International Film Festival, and continues to make strides in other film festivals.
Brian enjoys writing music that not only supports but also accentuates the powerful mediums of film, television, and video games. He looks forward to an amazing year at USC's SMPTV program and hopes to cultivate many lifelong friendships with fellow composers, musicians, and filmmakers.
"We put enormous pressure on Brian to deliver us a complete soundtrack in a very short amount of time, and he was still able to create something beautiful! He was really able to capture the mood and tone perfectly, not just in the moments the music swells but also the quiet beats in between. One of the things that everyone comments on is how amazing the music is in our film!"Jasmine Johnson -Director